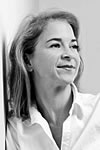 Kirstie Spadie
Artistic Director
About NCDI

NCDI is a non‑recital, non‑competition institute focused on education and exposure to classical ballet and contemporary dance forms for children and adults. More...
Summer Camps and Classes
Come Dance With Us!



NCDI Alumna Maggie Mial

NOW ENROLLING
Browse our
summer classes and
summer dance camps
and register today!

Summer Session
Classes: June 15 - July 25
Camps: June 15 - July 31

It's time to start thinking about summer, including another Summer Showcase! Auditions May 9. More info...

Save 20% on multiple dance camps
if you register by May 5!
Purchase a dance camp at the normal tuition, and receive a 20% discount on all other camps of equal or lesser value.
This applies to an individual student or as a family.
Wolf Photography


Contact

Ken Wolf

to view 2015 photos
2014-2015 Dance Year



NOW ENROLLING
Spring semester classes resumed January 5. For many classes, it's still not too late to join. See the
2014-2015 class schedule
and register today! The 2014-2015 dance year is
40 weeks of dance from
August 4 to May 30. If you have any questions

about class selections, please

email Kirstie

. General information (policies, attire, etc.) can be found on our

student information

pages.

Artistic Director Kirstie Spadie
NCDI Dancers in N&O Nutcracker Article
NCDI dancer Tillie Spoor was featured in the Nov 23 News & Observer
"The Nutcracker Kids"
article (Arts & Living Section).
Photos include Tillie and Haley Evans.
Congratulations to all NCDI dancers cast in Carolina Ballet's Nutcracker: Gage, Haley, Tillie, Addy, Rebekah, Annika, Marion, Amanda, Maria, Lilyan, Ginny, Jamie, Raven, and Gabriella.
See NCDI dancers in Carolina Ballet's "The Nutcracker":
Nov 28-30 at DPAC, Dec 6-7 at UNC Memorial Hall,
and Dec 19-28 at Raleigh Memorial Hall.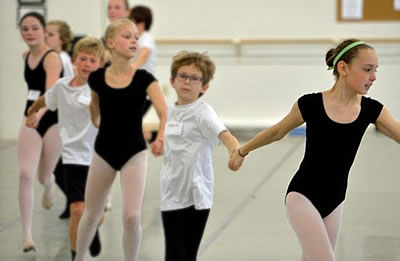 NCDI Dancers Performed at NC School of Sciences & Math Dance Concert
Saturday, March 15, 7:00pm
Choreography by NCDI Alumna Maggie Mial.
Watch the entire
NCSSM Spring Dance Ensemble 2014
,
or skip ahead to see NCDI's number at 40:00.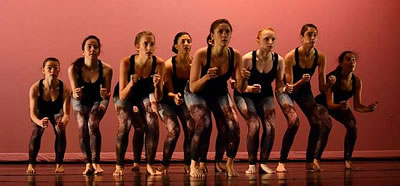 Photographer Ken Wolf took photos of NCDI students in the spring of 2012, and he's shared several of them with us. Take a look at these great pictures! Here's some from 2011 and 2010 as well. Thanks, Ken!

2014-2015 Dance Year Dates
» Aug 4: Start of the 40-week 2014-2015 dance year
(Fall semester).
» Sep 1: Labor Day - NCDI closed.
» Nov 26-30 (Wed-Sun): Thanksgiving - NCDI closed.
» Dec 22 - Jan 4 (Mon-Sun): Winter Break - NCDI closed.
» Jan 5, 2015: 2014-2015 classes resume
(Spring semester).
» Mar 23-28: Spring Break - NCDI closed.
» May 11-23: Observation Week - please see the schedule.
» May 26-30: Bring a Friend for Free Week
- please see the schedule.
» May 25: Memorial Day - NCDI closed.
» May 30: End of the 2014-2015 dance year.



North Carolina Dance Institute
Day and evening classes offering ballet, jazz, tap, modern, hip-hop, pointe, creative movement, preDance, drama, Irish step, voice, and social dance (salsa, swing, shag) for ages 3 to adult.
For information: e-mail Kirstie or call 919-786-0555
North Carolina Dance Institute
5910-101 Duraleigh Rd, Raleigh NC 27612
("NC Dance" in Duraleigh Corners - see map)

We're proud to have students from all around the Triangle Area including Raleigh, Cary, Durham, Chapel Hill, Apex, Clayton, Clinton, Fuquay-Varina, Garner, Holly Springs, Knightdale, Morrisville, Wake Forest, Wendell, Youngsville, and Zebulon.
Website content Copyright © 2001-2014 North Carolina Dance Institute
Office Hours

Mon:
4:00pm-8:00pm
Tue:
4:00pm-8:00pm
Wed:
4:00pm-8:00pm
Thu:
4:00pm-8:00pm
Fri:
Office Closed
Sat:
9:00am-12:00pm
Sun:
Office Closed
»» Spotlight &laquo&laquo
on Our Students

NC Dance Festival


Jan 26, 2006
NCDI dancers performed.
See photos and a video!



Carolina Arts Festival
July 3, 2003
UNC-TV and our own footage of NCDI performing"Coming to America" at the 2003 Carolina Arts Festival.
Read more & see the videos!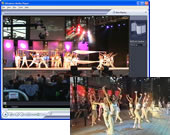 See more photos, videos, and news archives.