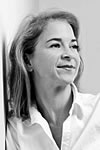 Kirstie Spadie
Artistic Director
About NCDI

NCDI is a non‑recital, non‑competition institute focused on education and exposure to classical ballet and contemporary dance forms for children and adults. More...
2014-2015 Dance Year



NOW ENROLLING
Spring semester classes resumed January 5. For many classes, it's still not too late to join. See the
2014-2015 class schedule
and register today! The 2014-2015 dance year is
40 weeks of dance from
August 4 to May 30. If you have any questions

about class selections, please

email Kirstie

. General information (policies, attire, etc.) can be found on our

student information

pages.

Artistic Director Kirstie Spadie
NCDI Dancers Performed at NC School of Sciences & Math Dance Concert
Saturday, March 15, 7:00pm
Choreography by NCDI Alumna Maggie Mial.
Watch the entire
NCSSM Spring Dance Ensemble 2014
,
or skip ahead to see NCDI's number at 40:00.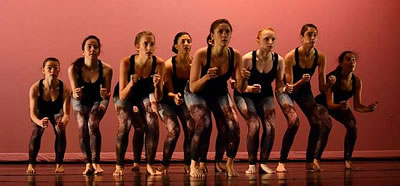 Photographer Ken Wolf took photos of NCDI students in the spring of 2012, and he's shared several of them with us. Take a look at these great pictures! Here's some from 2011 and 2010 as well. Thanks, Ken!

2014-2015 Dance Year Dates
» Aug 4: Start of the 40-week 2014-2015 dance year
(Fall semester).
» Sep 1: Labor Day - NCDI closed.
» Nov 26-30 (Wed-Sun): Thanksgiving - NCDI closed.
» Dec 22 - Jan 4 (Mon-Sun): Winter Break - NCDI closed.
» Jan 5, 2015: 2014-2015 classes resume
(Spring semester).
» Mar 23-28: Spring Break - NCDI closed.
» May 11-23: Observation Week - please see the schedule.
» May 26-30: Bring a Friend for Free Week
- please see the schedule.
» May 25: Memorial Day - NCDI closed.
» May 30: End of the 2014-2015 dance year.



North Carolina Dance Institute
Day and evening classes offering ballet, jazz, tap, modern, hip-hop, pointe, creative movement, preDance, drama, Irish step, voice, and social dance (salsa, swing, shag) for ages 3 to adult.
For information: e-mail Kirstie or call 919-786-0555
North Carolina Dance Institute
5910-101 Duraleigh Rd, Raleigh NC 27612
("NC Dance" in Duraleigh Corners - see map)

We're proud to have students from all around the Triangle Area including Raleigh, Cary, Durham, Chapel Hill, Apex, Clayton, Clinton, Fuquay-Varina, Garner, Holly Springs, Knightdale, Morrisville, Wake Forest, Wendell, Youngsville, and Zebulon.
Website content Copyright © 2001-2014 North Carolina Dance Institute
Office Hours

Mon:
4:00pm-8:00pm
Tue:
4:00pm-8:00pm
Wed:
4:00pm-8:00pm
Thu:
4:00pm-8:00pm
Fri:
Office Closed
Sat:
9:00am-12:00pm
Sun:
Office Closed
»» Spotlight &laquo&laquo
on Our Students

NC Dance Festival


Jan 26, 2006
NCDI dancers performed.
See photos and a video!



Carolina Arts Festival
July 3, 2003
UNC-TV and our own footage of NCDI performing"Coming to America" at the 2003 Carolina Arts Festival.
Read more & see the videos!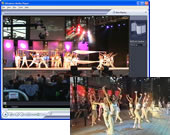 See more photos, videos, and news archives.